About Sanctuary Art Gallery
---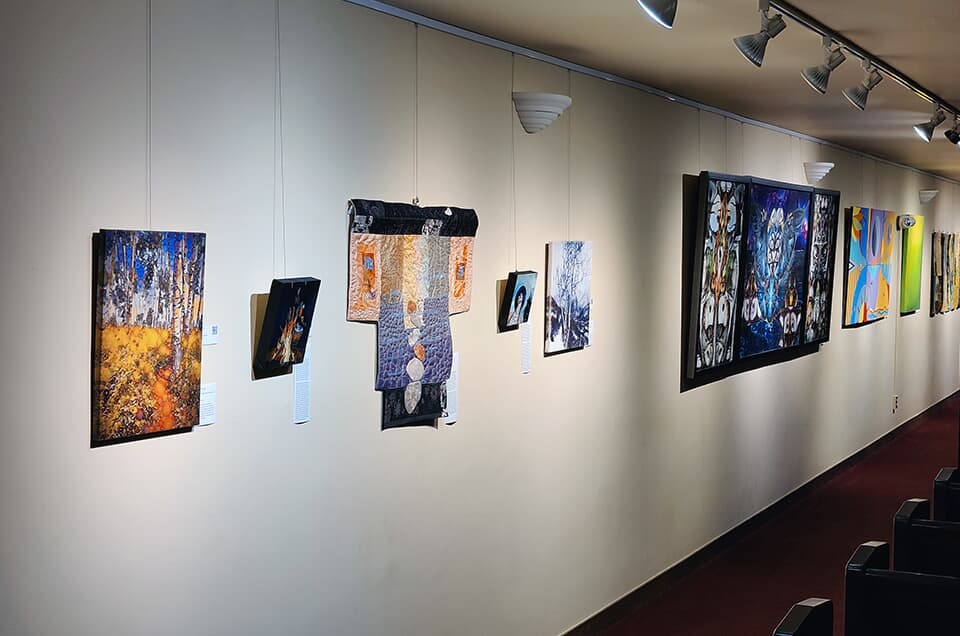 Welcome to the Sanctuary Art Gallery located in Downtown Boulder's First United Methodist Church Boulder (FUMC)!
2011 was the first year that FUMC featured art on the walls of the Sanctuary. It was the 10th anniversary of September 11, 2001 - or as we commonly call it, 9/11. The artwork was created by 6 fiber artists, each artist interpreting what 9/11 meant to them individually. The art exhibit was so well received that it was decided to continue to have art on the walls. It became an important part of the Arts for the Soul program.
Creating art is a spiritual path whether it is through music, poetry, writing, performance art, or visual art. The "canvas" becomes a means for the visual artist to express and share their inspiration, thoughts, experiences, emotions, and more.
The viewer is able to receive what the artist is trying to say and so enters into the artist's world, being moved by what they see in the art piece. Viewing the art is experiential, from delight to contemplation and self reflection, to a sense of awe and deep connection.
The Sanctuary Arts Gallery welcomes you to enter into this sacred space, to experience art that is for the soul.
~ Arts for the Soul Committee, First United Methodist Church Boulder ~